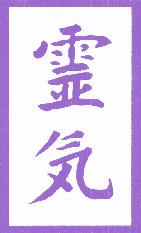 USUI REIKI RYOHO GAKKAI
In April 1922, Mikao Usui moved to Tokyo and started the Usui Reiki Ryoho Gakkai (Usui Reiki Healing Society). The Gakkai is still in existence today in Tokyo. Following is a list of Presidents of the Gakkai:
Mikao Usui
Juzaburo Ushida
Kan'ichi Taketomi
Yoshiharu Watanabe
Hoichi Wanami
Kimiko Koyama
Masayoshi Kondo
Originally, Usui developed 6 levels of training for reiki. The first four levels combined are known as Shoden (beginning level). The next level was called Okuden (inner teaching) and was split into two halves - Okuden Zenki (first half) and Okuden Koki (second half). The final level was Shinpiden (mystery teaching). Accordingly, there was no master level. The closest equivalent would likely have been known as Shihan, which properly means teacher.