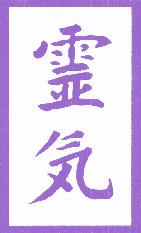 HISTORY OF MIKAO USUI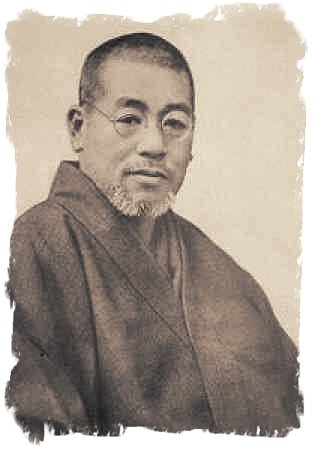 Mikao Usui was born August 15, 1865 in the small village of Taniai in Yamagata district of Gifu prefecture (near present-day Nagoya). As a youth, he studied Kiko (a Japanese version of Qi Gong) at Tendai Temple on Mount Kurama (Kuramayama, "yama" means mountain). Kiko exercises builds up a supply of healing energy and then this energy can be used. However, this healing technique also uses personal energy sources and one is prone to depletion of energy. Usui wondered if another healing technique existed that did not need have these drawbacks. Usui traveled to Europe, China and around Japan gathering knowledge. He studied medicine, psychology, religion and spiritual development. He also studied Rei Jyutu Ka, a metaphysical study designed to develop psychic abilities.
Usui was Secretary to Shinpei Goto, then head of the Department of Health and Welfare, and later Mayor of Tokyo. Usui was a successful businessman and had many contacts. However, in 1914, his success turned the other way and he eventually became a Buddhist monk. He returned to Mount Kurama. At some point prior to April 1922, he decided to go for his 21-day retreat on Mount Kurama. It is thought that this consisted of fasting, meditating, chanting, and praying. It may also consisted of a ritual which involved meditating while standing under a waterfall in order to open the crown chakra. At the end of his 21-day retreat, light entered the top of Usui's head and he had a satori or an enlightening experience. Usui was overjoyed as he had finally found what he wanted since he was a youth practicing Kiko.
After his experience on the mountain, Usui used reiki on himself and his family. In April 1922, he moved to Tokyo and started the Usui Reiki Ryoho Gakkai (Usui Reiki Healing Society). He also opened a clinic in Aoyama (near the Meiji shrine) where he taught reiki classes and gave reiki treatments. In 1923, after the disaster from the earthquake, he provided reiki healing. Then in 1925, he opened a larger clinic in Nankano, Tokyo and traveled Japan teaching reiki. Usui taught over 2000 students and trained 16 teachers (another source says 17). He was recognized with the Kun San To award from the government for "meritorious service to others".
Mikao Usui died on March 9, 1926, leaving behind not only a legacy, but a wife (Sadako Suzuki), a son (Fuji), and a daughter (Toshiko). His daughter died some years later at age 22. Usui is buried at Saihoji Temple in Suginami, Tokyo. A large memorial stone is erected there by his students. It is from the memorial stone where we get much of the information on the life of Mikao Usui.
Following is a list of Usui's students, though not all were Shinpiden level:
Suzuki san (a cousin of Usui's wife)
Yuri-in
Tenon-in
Toshihiro Eguchi
Kaiji Tomita
Chujiro Hayashi
Juzaburo Ushida
Sonoo Tsuboi
Kan'ichi Taketomi
Masayuki Okada
Kozo Ogawa (his adopted son, Fumio Ogawa is a key source regarding reiki in Japan)
Yoshiharu Watanabe
Tetsutaro Imaizumi
Harue Nagana
Imae Mine